Replacement Solar Hot Water 2.5m Roof Sensor HSC-01 to suit Hills Solar Esteem (Red Roof Sensor)
$75.00
Tax includedShipping calculated at checkout
SKU: SHWP0175
HSC-01 Replacement Solar Hot Water 2.5m Roof Sensor to suit Hills Solar Esteem (Red Roof Sensor)
Solar Hot Water Parts roof sensors come with heat transfer paste and joiners included.
If you are just replacing the roof sensor on your system, we recommend you check the circulation pump. Just because the pump motor is running does not mean it is circulating water as it should and this will damage your new roof sensor. With some models of solar hot water systems, your best option may be replacing everything at once with a complete pump station. Please contact us if you have questions about this before you purchase this item. 
Our roof sensors are made from high temp silicone cable and have been designed with a double crimp steel sheath for maximum protection.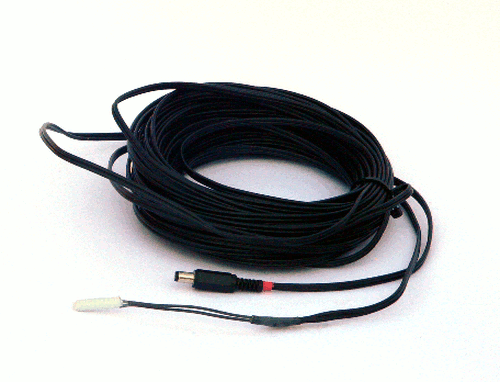 The image above is of the original sensor. The actual product supplied may differ to this but is an appropriate replacement part for your system. Images of the solar hot water controllers and original sensors are included in the description of products to assist you to find the appropriate product for your system (controller is not included in the sale price).
The sensor supplied comes pre-packed and is 2.5m in length. 
Solar Hot Water Parts has the complete Hills solar replacement range. We are continually extending our solar hot water spare parts catalogue to give you the best selection of solar hot water replacement parts to choose from.
We sell the widest range of spare parts to suit any solar hot water service, whether it be a flat plate panel or evacuated tube solar collector. The Solar Hot Water Parts range is now online and ready to order, with complete tech specs to ensure your seamless selection.
If you're unsure which part suits, simply contact us - click here