Solar Hot Water Pump Station including Resol DeltaSol BS/4 and 2 sensors with enclosed housing
$730.00
Tax includedShipping calculated at checkout
SKU: SHWP0013
RESOL BS/4 Solar Hot Water Complete Pump Station

Complete pump stations are great value, they include:
Grundfos 15-20 CIL2 OEM Circulating Pump
RESOL BS/4 controller (sensor controller - 20m x roof sensor,  inlet, tank)
AVG or AW pumps unions (subject to availability)
AVG or AW solar rated non return valve (subject to availability)
Quality pump station cover that can be fitted to a wall or it is moulded to fit onto the side of your tank
Thermal heat paste and roof sensor joiners 

Minor programming required when setting up the controller instructions included.
Features of the pump station are: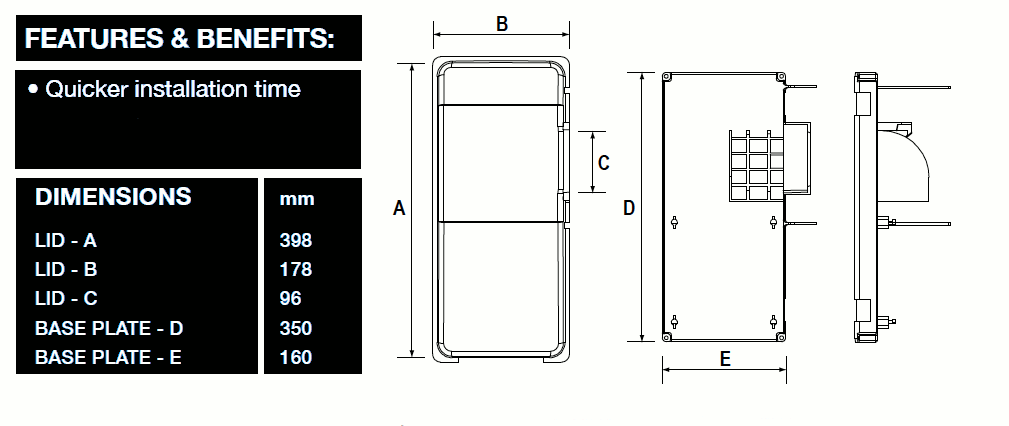 Features of the pump station are:
Easier installation
UV Stabilised
Suitable for retro fit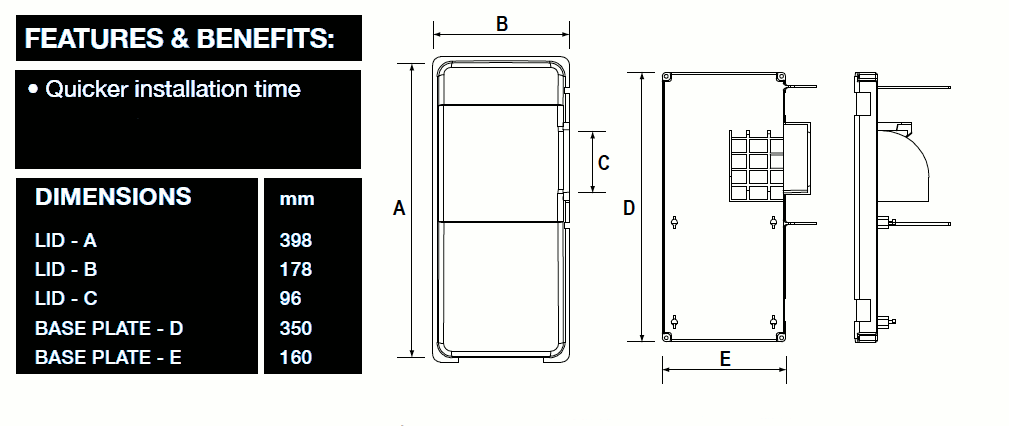 This product is required to be installed by a licensed trades person as per applicable legislation, and be clear that failure to do so breaches manufacturer's warranty and may result in injury and/or death, may jeopardise applicable insurance policies or may be in breach of the relevant law. Solar Hot Water Parts recommend that Buyers check with their local authorities in regards to any specific regulations regarding licensing requirements for Plumbing or Electrical work.
Further information for Plumbing & Electrical licensing is available at:
State or Territory
Plumbing Licensing Information
Electrical Licensing
Information
NSW
www.fairtrading.nsw.gov.au
www.fairtrading.nsw.gov.au
ACT
www.actpla.act.gov.au
www.actpla.act.gov.au
QLD
www.qbcc.qld.gov.au
www.worksafe.qld.gov.au
VIC
www.vba.vic.gov.au/
www.esv.vic.gov.au
WA
www.commerce.wa.gov.au
www.commerce.wa.gov.au
SA
www.sa.gov.au
www.sa.gov.au
NT
www.plumberslicensing.nt.gov.au
www.nt.gov.au
TAS
www.justice.tas.gov.au
www.justice.tas.gov.au
Grundfos 15 20 CIL only

For returns please contact us by email first and refer to our returns policy Grundfos items bought online from Solar Hot Water Parts can not be returned directly to Grundfos and must be returned to:
Solar Hot Water Parts
PO BOX 5257,
Maroochydore BC Queensland 4558
+61 7 53578135
For all questions and technical support on this product please contact us by email sales@solarhotwaterparts.com.au
*All images used in this listing are for illustrative purposes only